I've had a lot of funny/random/interesting things happen recently, but each time I begin to type them out I get bored with myself, haha, and just delete it.
So I'll just do a quick rundown to get myself up to date:
* Went alone to the midnight showing of Spider-man 3. ...brought back many memories of sitting alone at the midnight showing of Star Wars III
* Had a panic attack over something really dumb, lasting over an hour. My first since the end of February, so I guess things are going well.
* Made a new friend at church, which is nice as the two people I knew are now in other wards.
* Got my hair cut. About an inch shorter with more face-framing layers that expose the pink more. A bit Jennifer Aniston early 2000's; quite a jump from the really long dark straight hair I was sporting a mere six months ago.
* Took Caroline grocery shopping, which is always a blast! She is so dang smart that she is like a little friend who I just happen to be able to tell to stay in the cart or we won't get the ice cream.
* Fell in love with multigrain rice cakes. Eww, I know.
* Had a sleepover with Caroline. We watched Labyrinth while lying on my bed. Care had never seen it before and asked who the ugly woman was, haha, I told her, "That's a man named David Bowie." She replied, "That's a man? Well he looks like an ugly woman."
* Got the OK from my boss, my boss's boss, and my boss's boss's boss about showing my pink hair at work. They all like it.
* Took myself on a date to see Shrek the Third, and sat near a midget Latino with a mullet mo hawk who had to leave the theater repeatedly, forcing me to get out of my comfortable position to move my legs for him. (I always sit on the second row, behind the handicapped area, so I can put my feet up on the bars.)
* Tomorrow the Vice President/Chief Operations something something something of the company I work for (well, the company that owns the company I work for...ish) is coming. What do I wear for a meeting like that? I was told to tuck in the pink hair for tomorrow, just in case.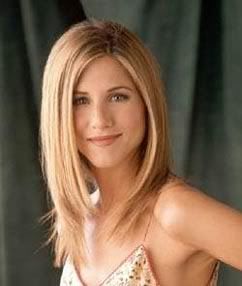 Much like my hair...but it's lacking some pink.