A - Attached or Single: Very single.
B - Best Friends: My sisters, Sarah, The Honeyman, and others. I have quite a few really close friends.
C - Cake or Pie: Angel food cake, peach pie. I have my favorites in both, but I couldn't choose one over the other.
D - Day of choice: My days off (oh, that would be never.) I enjoy any day I get to do things I like at my leisure.
E - Essential Item: My camera. I love to take pictures of everything and everyone.
F - Favorite color: Pink, red, purple, orange. My kitchen stuff is red, my bedroom stuff is pink, my bathroom stuff is orange.
G - Gummy bears or worms: Definitely worms. I like to suck on them, and the worms are perfect for that. But I greatly enjoy the gummy bear song.
H - Hometown: Orem, Utah County, Utah, USA
I - Indulgence(s): Reading in bed, matinee movies, popsicles, board games with siblings, ice cream on a cone.
J - January or July: Definitely July. Oh my, definitely.
K - Kids: While working retail I'm pretty much hating all kids who like to scream, run, and throw merchandise.
L - Life is incomplete without: Laughing with family.
M - Marriage Date: Hahahaha
N - Number of Siblings: 3 sisters, 3 brothers, 3 sisters-in-law, 2 brothers-in-law
O - Oranges or Apples: Oranges. I [heart] oranges.
P - Phobias or Fears: Things in the dark, insects, social situations, masked/costumed people (i hate chuck e cheese)
Q - Quotes: "You'll never get to first base. All you do is type, type, type, type, type. You sit there all day typing like a fat, little pigeon." - Throw Momma From The Train
S - Season: Summer
T - Tag Three Friends: Eh, whomever. I've already seen Deb and Mer...how about Tashi?
U - Unknown fact about me: I sing in my car, loudly, to really strange songs. Like the soundtrack to 1776
They may sit here for years and years in Philadelphia.
These indecisive grenadiers of Philadelphia.
They can't agree on what is right and wrong
Or what is good or bad; I'm convinced
The only purpose this Congress ever had
Was to gather here specifically
To drive John Adams mad!
V - Very favorite store: I enjoy Target for perusing, I
really
like office supply stores, and I have fun in cheesy gift shops.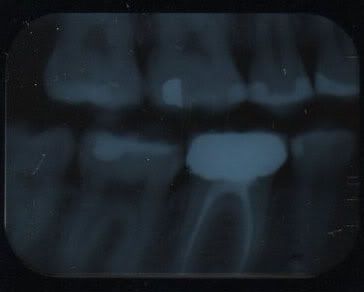 W - Worst habit: Laughing at inappropriate times.
X - X-ray or ultrasound: I enjoy getting X-rays, is that odd? I have an extreme fascination with my innards.
Y - Your favorite food: Potatoes, bread, pasta, cheese, corn, etc. Starchy carbs, basically. (take
that
, Dr. Atkins!)
Z - Zodiac: Leo ...Natural-born leader, needs to be center of attention