Happy birthday, Aaron!
Today is my brother-in-law, Aaron's 26th birthday.
Aaron is way fun and sometimes when I call to talk to Deborah I will end up talking to Aaron for, like, an hour and after I hang up I will realize I never talked to Deborah! Hahaha. Also, Aaron laughs at my jokes far more often than anyone else, regardless of how cheesy they are...and that puts him pretty high on the list.
Elizabeth: "He's doing well; 26-years-old, wife, 2 kids, a mortgage--it's the American Dream."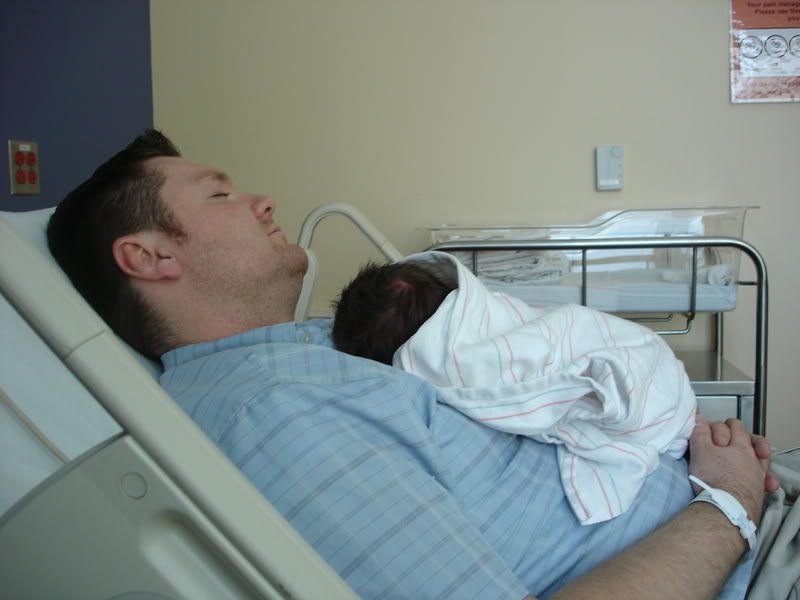 Aaron and new son Ezra (with his TONS of hair)